Source: Chris Wetterich, Cincinnati Business Courier
July 12, 2021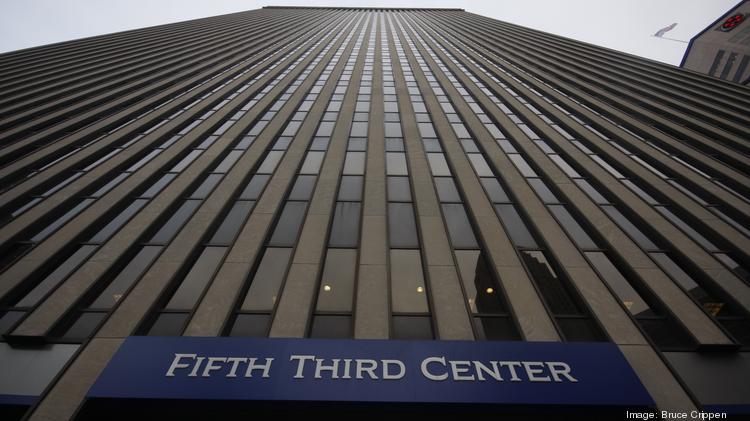 The Fifth Third Bank headquarters is at 38 Fountain Square Plaza. - BRUCE CRIPPEN
In 2018, the city and major business leaders unveiled a public-private effort to reduce the environmental impact and energy consumption of buildings centered in downtown and Uptown, known as a 2030 District, with the goal being to reduce their carbon emissions by 50% by 2030.
Currently, officials are ahead of schedule, reducing emissions by 21% in participating buildings so far, a $2.5 million savings.
"We needed to be at 20% in 2020," said Elizabeth Rojas, executive director of the Cincinnati 2030 District, which falls under Green Umbrella, a local environmental group and sustainability alliance. The district serves as a resource and connector as building owners and companies strive to meet goals. "We were encouraged by that."
Cincinnati has the sixth-largest of such districts in the United States, encompassing more than 300 buildings and 27 million square feet of space. There are 23 2030 Districts across North America, including regional peers like Cleveland and Pittsburgh.
In addition to reducing energy use, organizers are also trying to reduce water and transportation emissions associated with the people who live or work in a building. The Cincinnati 2030 District is compiling water usage statistics now and is surveying members on transportation, with an eye toward figuring out how to incentivize the use of public transportation, van pooling, electric vehicles and bicycles. Transportation is the region's second-largest source of emissions.
Within the city, buildings account for 60% of carbon dioxide emissions, the emission scientists say is responsible for global climate change.
The Cincinnati district's goals are aggregated; in other words, individual building data generally is not shared but everyone works together to meet the goal. Some buildings might be able to greatly exceed the goals because of their design or other features, while others will fall short.
"You work toward net zero in an existing office building, but we do see that there's a point where you take a building to a point of its maximum efficiency," Rojas said.
Key strategies used to reduce emissions include retrofitting buildings with LED lighting, onsite solar panels and building automated systems.
One building where some data is available is the Cincinnati Art Museum in Mount Adams. The museum used Ohio Energy Program grants and has a five-year plan to find savings in their heat, ventilation and air conditioning systems and a major lighting project, saving 51% of its annual $583,488 costs annually on a $1.7 million project budget. The expenses would be paid back in about five years.
Other members include 84.51, Kroger, Procter & Gamble, Fifth Third, Cincinnati Bell and City Club Apartments.